The Genealogy of the Thompson Family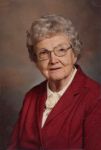 Kathryn Mary Nicholas

1905 - 1998 (93 years)
Name

Kathryn Mary

Nicholas

Born

14 Feb 1905
Tipton, Mitchell County, Kansas

Gender

Female

Died

29 Mar 1998
Elkhart, Morton County, Kansas

Buried

31 Mar 1998
Elkhart Cemetery, Elkhart, Morton County, Kansas

Person ID

I220
Thompson

Last Modified

17 Feb 2008




Father

John Ralph Nicholas, b. 07 Sep 1878, Rippey, Greene County, Iowa , d. 11 Jul 1967, Westminster, Adams County, Colorado (Age 88 years)

Mother

Mary Marie Reinking, b. 24 Dec 1884, Tipton, Mitchell County, Kansas , d. 16 May 1908, Tipton, Mitchell County, Kansas (Age 23 years)

Married

04 Apr 1904
Tipton, Kansas

Family ID

F72
Group Sheet | Family Chart




Family 1

Warren Edward Leonard, b. 23 Jul 1910, Geneva, Nebraska , d. 13 Sep 1981, Limon, Colorado (Age 71 years)

Married

23 Jul 1934
Goodland, Kansas

Divorced

1945

Children

Last Modified

17 Feb 2008

Family ID

F75
Group Sheet | Family Chart





Photos
Kathryn Mary Nicholas
Kathryn Mary Nicholas, taken Spring 1905, The arm holding Kathryn up is presumed to be her mother Mary Marie (Reinking) Nicholas.
Thelma Lauretta Nicholas' Sisters
Clockwise from upper left: Kathryn Mary Nicholas, Inez Mary Estey and Nina Bertha Nicholas.
Kathryn Mary Nicholas
Kathryn Mary Nicholas
Kathryn Mary Nicholas
Kathryn Mary Nicholas, taken in June 1946.
Patty, Kathryn and Gwendal Leonard
Taken the 27 Dec 1972. (At least one living or private individual is linked to this item - Details withheld.)
Kathryn Mary Nicholas
Kathryn Mary Nicholas 75 Years old, taken in 1980.
Kathryn Mary Nicholas
Taken at Bill and Nina Eason's Golden Wedding Anniversary on 04 Jun 1989.





Notes

Died:




Obituary
Kathryn Mary Nicholas Inness (2-14-1905 to 3-29-1998)

Kathryn Mary Nicholas died at the Morton County Hospital, Elkhart, KS, March 29, 1998. She was born to Ralph and Mary Reinking Nicholas on February 14, 1905 in Tipton, KS. When Kathryn was one and a half years old, another daughter was born to this union, Thelma Laurietta. When the girls were small their mother, Mary, died (Dec. 1908).
When Kathryn was 6 years old, her father married Bertha Mayhood.
This instantly brought her and Thelma another sister, Inez Mary, who was 4 years old.
In 1911 Kathryn's family moved from Pierceville, KS to Two Buttes, near Lamar, Colorado. While they lived at Two Buttes, another daughter was born, Nina Bertha. At this time, Kathryn was 10 years old. In the early 1920's they moved near Boyero, Colorado. Many trees around the Karval area came from their nursery, called "The Oasis".
Kathryn spent one summer at summer school at Oberlin, KS and went to college at Hays, KS for two summers. She taught school 5 years before her marriage to Warren E. Leonard, June 23, 1934.
To this union two children were born. Gwendal Leon and Onnalee Jean. Kathryn, with her son and daughter, moved to Karval, CO in the fall of 1945, where she taught grades 1 through 4 for two years. In July, 1947, Kathryn became Postmaster in Karval and worked until her retirement in June, 1974.
In 1948 Kathryn was united in marriage to Emanuel Sears "Manny" Inness. This brought to her another family - 4 step daughters and their husbands. Edith and Charlie Summers of Holly, CO, Margaret and Walter Steiner of Kit Carson, CO, Shirley and Chet White of Antioch, Ill and Ruby and Calvin Hixson of Fowler, CO. Her husband, Manny died in June, 1971.
Kathryn was very active in all the activities her children were in. School activities, 4-H, Music and Church kept her busy and she enjoyed sharing many learning and enjoyable experiences with Gwendal and Onnalee.
She was an avid gardener, which she surely inherited from her father. Even after she retired, you could see her working in her yard as early as 5:00 A.M. Her garden and yard was her relaxation and her pride. Roses were among her many specialties. Kathryn was very fond of her Grandchildren and Great Grandchildren and loved them the same as her children. She always remembered their birthdays and made sure they each had a card that fit them.
After retiring from the Post Office, Kathryn continued her work in the Karval Church of the Nazarene as Sunday School teacher and was always faithful to all the services she could attend. She also went into full time work with R.S.V.P. (Retired Senior Volunteer Program), and especially enjoyed being a part of the Karval Keenagers, playing the Banjo. Also, she enjoyed crocheting, making afghans for all of her grandchildren.
In 1986, she moved to Elkhart and lived with her daughter and family. While she was living at home (Karval, CO) she was able to be close to her son and his family. She enjoyed the closeness of both families and was happy to be with them. It was very important to her to be close to her Doctor, whom she had so much confidence in. She felt that he gave her many added years of quality life.
She continued to play her banjo at church and for many activities in Elkhart.
She played for several hospital fund raising activities and would always get a standing ovation. She played her banjo with her daughter playing the accordian and her son-in-law playing the guitar. Her fingers always remained nimble and strong and she could keep the music moving while her audience tapped their toes. Although her body would become weaker and weaker, she always had the strength to play the banjo.
Kathryn missed her friends and family at Karval and tried to keep in contact with them as much as possible. She will always be appreciated and remembered for her concern and compassion for her family.
Although she continually tried to be strong for others, she found that losing her son, Gwendal, to cancer in July, 1995, was the hardest struggle in life she had to face. She had very fond memories of Gwendal and she missed him very much.
Her latest highlight of her life was to be able to attend her granddaughter's
wedding. (Gwendolyn and J.J. - 1996) She had all the Home Health Care nurses taking very good care of her so her dream could come true. She was very fond of each of her daily Home Health Care nurses and they were special friends to her.

Survivors include:
One Daughter and Son-in-law: Onnalee and Millard Harrell of Elkhart, KS.
One Daughter-in-law: Patricia Leonard of Karval, CO
Eight Grandchildren and their families (including 18 great grandchildren and 2 great great grandchildren).
Allen Leonard - Adam, Aaron & Cybil of Colo. Springs, CO.
Leon and Sandy Leonard - Brooke of Ordway and Bill, Tina and Brandon & Cody of Fowler, CO.
Larry and Cindy Leonard - Levi, Zane & Jake of Karval, CO.
Enola Leonard of Colo. Springs, CO.
Carlos and Michelle Leonard - Tiffany, Shaun & Colton of Karval and Jenny & Shayla of Colo. Springs, CO.
Patrick and Jenny Leonard - Michael, Amanda, Jessica & Ashleigh of Karval
Kelby and Stephanie Harrell of Newton, KS.
Gwendolyn and J. J. Stutler of Emporia, KS.
Two Sisters: Thelma Thompson of Westminster, CO and Nina Eason of Denver.
Her Step Family:
Charley Summers (Holly, CO), Marjorie and Larry and their families.
Walt Steiner (Kit Carson, CO), Janet, Marlene, Leland, Nadine and Eric and their families.
Shirley White (Park City, Illinois), Clifford, Kenneth, Danny and their families.
Calvin Hixson (Fowler, KS)
Nieces and nephews and many friends.
Preceding her in death were her parents: Ralph and Mary Nicholas;
her step-mother: Bertha Nicholas; her husband. Emanuel Sears Inness;
her son: Gwendal Leonard and her sister: Inez Schroeder.
Memorial Services were at the Harrell Funeral Chapel, Elkhart, KS., March 31, 1998. Burial was in the Elkhart Cemetery.